Artiste : The Ocean
Album : Phanerozoic I – Palaeozoic
Sortie : Novembre 2018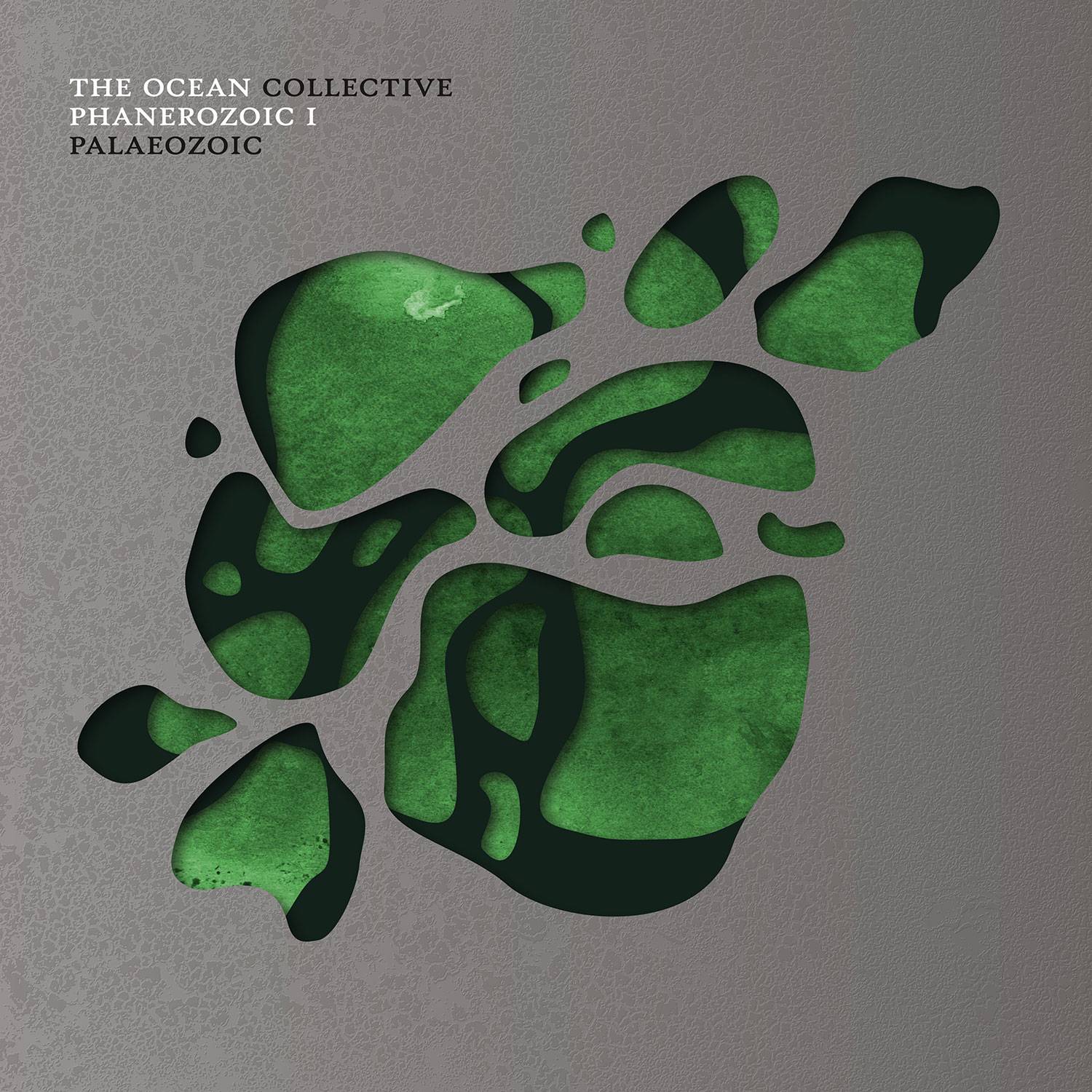 Plus de cinq ans après le l'excellent Pelagial, The Ocean revient enfin avec un nouvel album, le premier avec le nouveau line-up. Avec cette album Robin Staps, tête pensante du groupe a voulu faire le lien entre Precambrian, la pierre angulaire de la discographie de l'Océan et les Centrics qui marquait l'arrivée de Loïc Rossetti à la voix. Le lien commence par le nom de celui-ci puisqu'il s'intitule Phanerozoic I : Palaeozoic. Le phanérozoïque est l'ère terrestre suivant le précambrien. On est donc en plein dedans.
Et comme le groupe ne fait pas les choses à moitié, on retrouve le riff de piano de « Cryogenian », qui clôturait Precambrian dans « The Cambrian Explosion », qui sert d'intro à l'album. Passé cette introduction, on retrouve un The Ocean qui est plus, de mon avis, un mélange entre Precambrian, pour le côté très lourd et massif, et Pelagial pour le côté plus mélodique. L'auditeur n'est donc pas perdu et reconnaît tout de suite la patte Staps. Les arrivées de Paul Seidel derrière les fûts et de Mattias Hägerstrand à la basse apportent leurs lots de bonne chose avec une batterie puissante et variée et une basse très présente, comme sur « Silurian : Age of Sea Scorpions ». Comme d'habitude les orchestrations sont bien là et font de plus en plus corps avec les morceaux.
Mais le gros point fort de cet album est sans aucune hésitation la prestation de Loïc. A lui seul, il arrive a apporté mélancolie ou violence au mur de sons qui est derrière lui. Il vous suffit d'écouter « Permian : The Great Dying » pour comprendre. Alors qu'on s'attend à continuer le morceau avec un growl, le chant devient mélodique et apporte une toute autre dimension au morceau.
L'album ne contient que très peu de temps faible, à part peut-être « The Carboniferous Rainforest Collapse », qui est juste une interlude, et il est difficile de ne pas vouloir l'écouter en entier. Au niveau de la production, il n'y a pas grand-chose à redire. Tout est à sa place et le mix fait ressortir ce qu'il faut quand il faut.
Comme à son habitude, Robin Staps fait dans le concept. Il reprend avec cette album la théorie de Nietzche qui dit que tout est un éternelle recommencement. Cela colle plutôt bien avec le phanérozoïque qui est l'ère terrestre qui a déjà connue 5 extinctions de masse et que nous ne sommes pas loin de revoir (oui je dramatise, mais la terre nous fera payer nos écarts).
Comment finir cette chronique sans parler de « Devonian : Nascent ». Voilà quelques temps que The Ocean n'avais pas eu de guest sur un album et le moins que l'on puisse dire c'est que le choix de Jonas Renkse (Katatonia) est plus que magnifique. Ce monument Cult Of Lunesque de 11 minutes touche la perfection.
Que dire à part que maintenant j'attends de pied ferme la seconde partie qui arrivera en 2020, parce que cette première partie est puissamment magnifique.
——————————————————
More than five years after the great Pelagial, The Ocean come back with a new album, the first one with the new line up. With this album, Robin Staps, the mind behind the band want it to be the link between Precambrian, the mindstone of the discography and the Centrics which are the firsts with Loïc Rossetti on vocals. The link start with the title of the album, which is called Phanerozoic I : Palaeozoic. The Phanerozoic is the earth eon that follows the Cambrian. So we know what to expect.
As the band don't do things by halves, we find the piano riff of « Cryogenian », last song of Precambrian, in « The Cambrian Explosion », which serve as an intro to the album. After that we find ourselves with a sound of The Ocean that's more between Precambrian, for the heavy massive side, and Pelagial for the melodic side. The audience won't be lost as we recognize the Staps feel. The addition of Paul Seidel on drums and Mattias Hägerstrand on bass comes with a lot of good things with a powerful and versatile drumming and bass line that are more present, like on « Silurian : Age of Sea Scorpions ». As always the orchestration parts are there and they stands more and more together with the songs.
But the greatest strength of this album is by far the performance of Loïc. All by itself, he can bring gloom or violence to the wall of sound that is behind him. You only need to listen to « Permian : The Great Dying » to understand. While we think the song will go on with his growl vocal, he change it to melodic and it brings another dimension to the song.
There isn't much of weak spot on this album, except maybe « The Carboniferous Rainforest Collapse » which is just an interlude, and it's difficult to not want to listen to the album as a whole. Production wise, there is not much to say. Everything is where it should be and the mix brings up the details when it should.
As we are used to, Robin Staps goes on with the conceptual approach. He uses Nietzche's theory of the eternal resumption of things. And it goes well with the Phanerozoic eon which already brought us five mass extinction and that the sixth is almost there (I know I'm being a bit dramatic, but the earth will make us pay for our behavior).
How end this review without talking about "Devonian : Nascent". It has been a while since The Ocean bring a guest on album and the less we can say is that the choice of Jonas Renkse (Katatonia) is more than magnificent. That 11 minutes monument, that Cult Of Luna wouldn't disown, is close to perfection.
There is not much more to say except I'm know firmly wait for the second half that will come out in 2020, because that first part is just heavily beautiful.